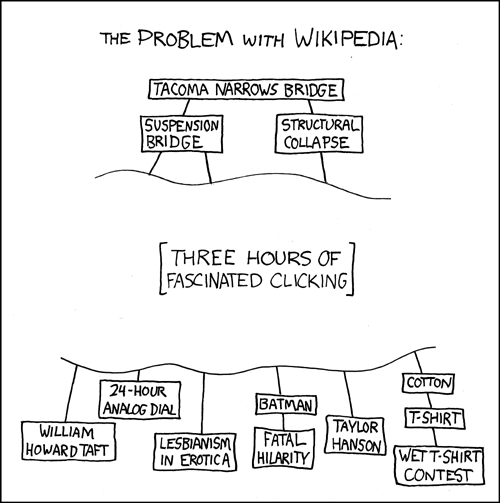 The problem is that you know where you start, you don't know where you finish and you will always have trouble organizing the useful references you collect on the way.
After a call with a client, I started investigating how to provide high value scientific data in a social network for doctors and medical representatives in a way that would bypass the sticky issues of digital asset protection, content preparation, distrust of vendor-sponsored forums and information overload.
Earlier this week, a conversation with a nephrologist convinced me that this is a problem of data discovery and organization, not content creation. Like everyone else, doctors are swimming in an ocean of information – they just have less time and more patients on their hands than the average programmer or sales person.
So I started searching. and found out about science social networking, heard about a science social networking killer app, moved on to discover Synthese Recommender – tried it out on Tamiflu effectiveness (Swine flu is in the news these days with travel alerts to Mexico) read a fiction article called Raj, Bohemian, went back and posted a general reference on the Wikipedia article on risk assessment describing my work on a quantitative approach to data security – then spent some time in the Apache project reading about the technology underpinnings of Synthese – Mahout and Tika.
Then I blogged and tweeted a bit and emailed my wife about all this great stuff (she's a librarian and I thought she'd be as excited as I was – she wasn't) )…
Three hours of fascinating clicking later, it's now time to go pick up Carmel from the day care center – since they finish early today – it being the evening before Israeli Independence day.
Tell your friends and colleagues about us. Thanks!